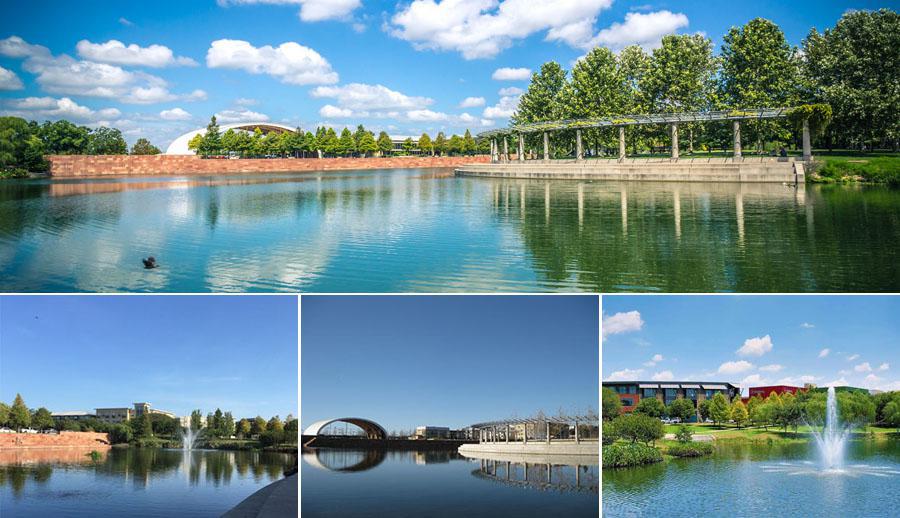 Join Family Medicine Austin the first Sunday of every Month to discuss and participate in healthy living activities and talk.  The event is hosted by Lamia Kadir M.D. and local partners and physicians in the community.  Events will last 1 hour and walking shoes and comfortable clothing are recommended. Kids are welcome.  Come to 3 of our Walk with a Doc Events and receive a FREE Walk with a Doc T-Shirt!
Meet us behind the playground, in front of the fountain.  Look for a red tent and that will be us! Meet up by 845am and event will start promptly at 9am.
Check out event updates at www.familymedicineaustin.com or Like Us on Facebook to stay in the loop @LamiaKadirMDPA.  You can also find us on Instagram @familymedicineaustin
LOCATION:
Mueller Lake Park
4550 Mueller Blvd. Austin, Texas 78723
UPCOMING EVENTS:
AUGUST 2018 – SUNDAY 8/12/18
Walk & Talk with a Doc
Topic:  YOU are Important! Let's talk Preventative Care
Walk & Talk with Lamia Kadir MD from Family Medicine Austin, followed by Q&A. Free Pedometer given before your walk!
Event cancelled due to weather.
SEPTEMBER 2018 – SUNDAY 9/9/18
(this event will be held the second Sunday of this month due to Labor Day weekend being on the first Sunday)
Yoga with a Doc (bring your yoga mat)
 30 min Yoga session with Faith Janicek, Yoga Instructor & Nutritionist(bring your yoga mat) Topic:  Stress Relief
Take away: Vinyasa flow handout
Event cancelled due to weather.
OCTOBER 2018 – SUNDAY 10/7/18
Zumba with a Doc
30 min Zumba Strong Session with an instructor from Fuerte Fitness.
Topic:  Breast Cancer Awareness: How to do self-breast exams at home and the importance of selfcare. Participants will take away Breast self-exam shower cards.
NOVEMBER 2018 – SUNDAY 11/4/18
Sugar 101 with a Doc: Diabetes Awareness
Topic:  How to read nutrition labels.
Short demo on how to check your glucose will be demonstrated prior to a 30 min walk with the Doc. Participants will receive a free glucometer and glucose log.
DECEMBER 2018 – SUNDAY 12/2/18
Relax, Evolve & Meditate with a Doc
(bring your yoga mat)
30 min of exercise and meditation with Guest Instructor from Nirvana Gym
Topic:  Benefits of Meditation
Participants will receive a free pass for their first visit at Nirvana Gym
JANUARY 2019 – SUNDAY 1/6/19
Jump Start into the New Year with a Doc
30 min of a low-moderate intensity boot camp with Guest Instructor from Camp Gladiator
Topic: Smart goals: 5 steps to achieving your goals for 2019Participants will receive a free pass for their first check in with Camp Gladiator
FEBRUARY 2019 – SUNDAY 2/3/19
Heart 2 Heart with a Doc (Wear Red)
Bring someone close to your heart, fighting heart disease for a Sunday walk in the park or walk in memory of someone you lost to heart disease.
Topic:  Are you at risk for high blood pressure? Free blood pressure readings.
MARCH 2019 – SUNDAY 3/3/19
Pet Walk with a Doc
Bring your fur babies for a morning stroll in the park.
Topic:  How your animals can help you cope with anxiety and depression.
A Professional Photographer will be present to capture a free photo of you and your fur baby at the end of your walk.
APRIL 2019 – SUNDAY 4/7/19
Kick Butt with a Doc
Topic:  Discipline & Focus: How meal prep will help you stay on track.
30 min of low-moderate intensity martial arts class with a guest instructor
Participants will be entered to win a prep kit container set and receive a card for a free coffee at Kick
Butt Cafe.
MAY 2019 – SUNDAY 5/5/19
Dance with a Doc
Topic: Melanoma Awareness:  Learn your ABCDE's with the Doc (Guest Dermatologist in the Community will be present for this talk)  Enter to win a gift basket of Elta MD Skin and Suncare Products!
30 min low-moderate dance class with guest dance instructor.
Takeaway: ABCDE Self Exam Handout and a small goodie bag of suncare samples.
JUNE 2019 – SUNDAY 6/2/19
Drink Your Fruits & Veggies with a Doc
Topic:  Smoothie Recipes
30 min walk with the doc and enter to win a free juicer!
Local smoothie/juice shop will be present with goodies/giveaways.
JULY 2019 – SUNDAY 7/7/19
Give Back with a Doc
Bring a non perishable item or individually wrapped snacks  to support summer lunch programs in our community.
Topic:  Learn how acts of kindness can impact your mental health.
30 min of light-moderate circuit training with a guest instructor from Orange Theory